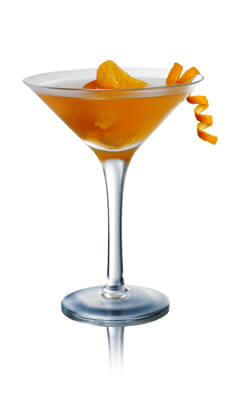 Ingredients
Instructions
Add all ingredients to a cocktail shaker with ice and shake very well. Strain into a chilled cocktail glass.
*to make candy corn-infused Russian Standard: for every 750ml bottle of Russian Standard, add in 1 cup cande corn and allow to infused in an airtight container for approx. 24 hrs. Fine strain candy corn and re-bottle. Store in fridge.
**to make grenadine syrup: for every 1 cup of POM wonderful pomegranate juice, dissolve 1 cup granulated sugar over stove top. Once dissolved, add in the skins of 1 orange and 1 lemon and simmer for 10 mins. Remove skins and chill syrup.
Credit
Russian Standard Vodka