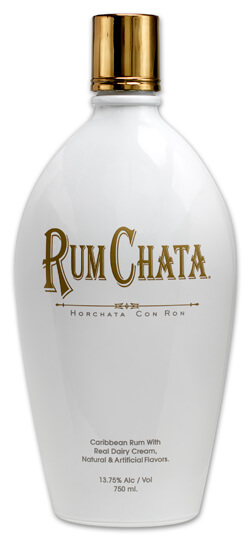 Horchata was originally concocted by the ancient Egyptians for the Pharaohs, a feat easily as impressive as the Pyramids. The pioneering Egyptian chufa style horchata, which is made with chufa - also known as the tigernut - was so revered that it soon found its way to Spain during the time of the Moorish kings.
Today, you'll continue to find horchata made with this same original recipe in most areas of Spain, where it remains a very popular summertime beverage - we're talking Antonio Banderas popular. Chufa plantations aren't exactly a booming business on this side of the pond, so when horchata was finally introduced to the Americas the recipe had to be changed. Rice based horchata is now served extensively throughout Mexico and Central America, where the recipe is often passed down generation to generation. These authentic recipes include varied mixtures of rice, sugar, vanilla, cinnamon and either water or dairy.
Of late, we've been bombarded with questions about the origins of RumChata, and the truth is, the answer is not a simple one. RumChata's ingredients are hand selected from all around the world. Every delicious batch of RumChata is mixed up from scratch and contains a unique blend of premium Caribbean rum, which is selected for its light and smooth character. They then take that rum and homogenize it with the finest dairy cream from Wisconsin.
The final step of the process is blending in unique flavors, which come from six different countries and as far away as Madagascar. With the completion of each batch, they taste test it, hand bottle it, carefully pack it up, and then it is finally ready for delivery.
Browse all 21 Rum Chata Drink Recipes