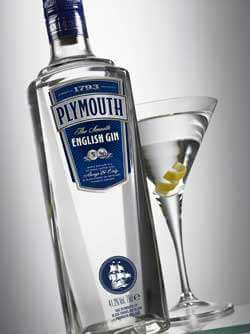 The Plymouth gin recipe originates from 1793 and the brand has a protected Geographical Indication which means it will only and always be produced at Black Friars Distillery, Plymouth, England. This ensures a gin that is consistently rich and smooth in its taste.
Plymouth is a handcrafted gin, combining the best of old and new production processes. This gin is carefully produced using the oldest working English gin distillery in Plymouth. The rich and smooth taste is a result of a balanced blend of seven hand selected botanicals (coriander seed, orange peel, lemon peel, cardamom seed, orris root, juniper and angelica root) and the soft Devon water from the Dartmoor National park.
The award-winning smooth taste of Plymouth Gin
Award winning since 1884, Plymouth Gin continues to impress with international wins as testament to its superior taste and quality to this day.
Some awards of Plymouth Gin
Over the years, Plymouth has been winning several awards and rave reviews:
Voted Nr 1 gin martini by the New York Times 2007
Double Gold at the 2007 San Francisco World Spirits Competition.
Triple Gold at the 2006 San Francisco World Spirits Competition.
Best of Show (Gin) at the 2006 San Francisco World Spirits Competition.
Best White Spirit at the International Wine & Spirits Competition in 2002.
Five-star rating in F. Paul Pacultís Spirit Journal.
Over the years, Plymouth Gin has inspired countless cocktail recipes.
During the 1870ís shipís surgeon Sir Thomas Gimlette mixed Plymouth Gin with the lime juice British sailors took against scurvy Ė creating The Gimlet.
The first recipe for the Dry Martini dating back to 1896 specified Plymouth Gin, which appeared in Stuartís Fancy Drinks and How to Mix Them.
In the 1930ís Plymouth Gin was a star of the cocktail era and was hence the only gin to be named in numerous recipes in the renowned Savoy Cocktail Book, still the bible of mixology.
Browse all 39 Plymouth Gin Drink Recipes