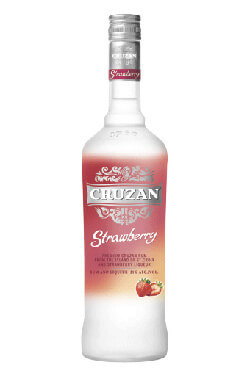 Crafted with fine Cruzan rum, all-natural flavors, and cane sugar, it combines the taste of ripe strawberries with a touch of ginger, putting a new spin on the strawberry flavor.
The unique pairing of strawberry and ginger is the type of innovation people have grown to expect from Cruzan, which pioneered the flavored rum category. The Cruzan Strawberry recipe is handcrafted by the Nelthropp family, who has been making rum on the island of St. Croix for generations.
Tasting Notes and Aroma
Taste - Ripe, wild strawberry coupled with subtle ginger root
Aroma - Fresh and juicy strawberry
Finish - Smooth with a light spiced ginger finish
Strawberry is the 11th flavor in Cruzan's portfolio of flavored spirits. Like all Cruzan rum, quality is a main differentiator. Cruzan contains all-natural flavors, and the five-column distillation process removes unwanted impurities; the result is a cleaner spirit with some of the lowest levels of fusel oils. Cruzan is named for the people of St. Croix and is distilled at an historic estate that started producing sugar and molasses in 1760.
Browse all 4 Cruzan Strawberry Rum Drink Recipes